The true story of the ULM Club La Ramière
The true story of the ULM Club La Ramière
This is the true story of La Ramière

Paradoxically the club La Ramière sprouted in my head, the day of the inauguration of the club of Saint Places in 1987.

Photo of the members present today: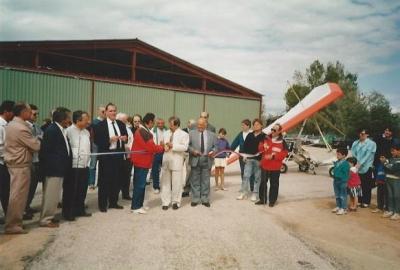 It was necessary to solve the problem of too small, too big?
It was necessary to solve the problem of too small, too big?
Indeed the demand at that time was strong, very strong. Expand with a new building, focus on a single platform with the nuisance it would cause, manage a multinational, or create other lands?
The idea of having several courses delighted me, especially since it became possible to "travel" from base to base and to have a goal of flight (which was then only to have the in the air, with the risk of monotony and demotivation that could result).
So, given the context of the time, the beginnings of La Ramière coinciding with the beginnings of the ULM ... in fact.
In 1989 the ground of La Ramière as ULM base was born.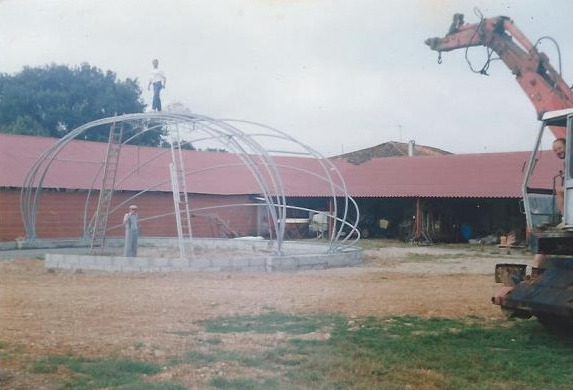 A "bubble" as a hangar (photos) and the field in the middle of the current field served as a haunt for the "eagles" of the heroic era, namely :


- Axisa Marc - instructor pilot (creator of the base)

- Doat Michel - pilot (counselor, spokesman, promoter, agitator)

- Tardieu Simon (gadget inspector) pilot.

- Kieffer Didier (all iron) driver

(For the story, no airplane (3 axes) that real !!!! ..... commuters)

- Raynaud Christian (master) owner, yawning ground.
Why La Ramière ?
Well located, at the crossroads of highways, these were the criteria to succeed in forming a club or at least drivers.
Towards 1993 the "bubble" was too small, and the first shed emerges from the ground by the will of Mr. RAYNAUD (owner, I remind him for those who do not follow).

A magnificent club house followed to strengthen the "heart" of the system. Good idea, because it is at the bar of the flying club that the biggest flights have been made (A collection of photos and comments are visible in the archives of the club).